The Limited Edition is a selection of the finest wines of Jordan. Produced and aged in Jordan's oldest and largest wine cellar under constant temperature and humidity control in one of the most challenging environments. We believe that this wine has achieved its zenith and we are proud to share it with you.
From the 2013 harvest; a limited selection of carefully handpicked grapes from the oldest vines in our vineyards located in the northern hills of Jordan and the Mafraq Plateau. Aged for 9 months in custom made French Oak barriques to enhance its development of which only 5,076 bottles have been produced.
The JR Pinot Grigio 2013 is an elegant medium bodied wine with a bright yellow color and golden reflections. Releasing rich and complex aromas of oak and tropical fruits, peach cream, apricot, almond twist, with hint of honeydew and vanilla. Well balanced on the palate, creamy and generous with a dense mouth-feel with a medium smooth acidity.
At 10˚C, pairs well with creamy shrimp risotto, lobster and white meat.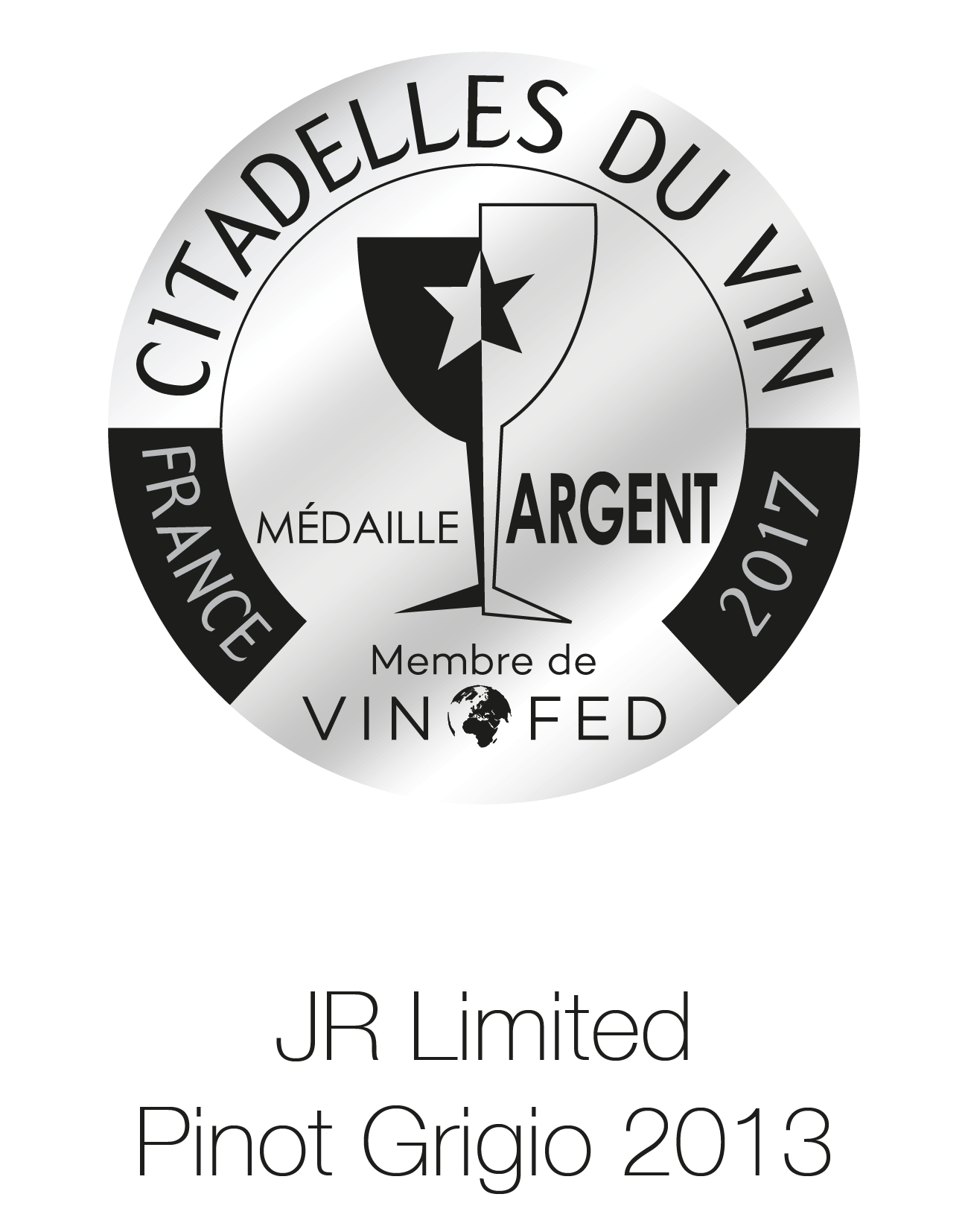 .