The First Winery in Jordan
The Haddad winery and cellars produce a quality variety of wines from one of the most distinctive and unique lands in Jordan. These extraordinary wines, grown from the fertile grounds of the Holy Land, produce "The Real Taste of Jordan".
With the challenges of growing vines in the Basalt Desert, controlling temperature and humidity of the First Desert Winery and Biggest Cellar in Jordan, Jordan River wine is born. The Haddad Family cares about what's inside every single bottle and this is what makes seeking out and tasting Jordan River wines thoroughly rewarding.
An Ancient Wine Cult
Since biblical times, wine has been made in Jordan. Dionysus, the Greek God of wine & grape harvest, was present in the Nabataean religion in the form of Dushara. The discovery of vineyards and wine presses in the Petra Bhadiya area, south of Jordan, are an indication there was a dominant wine making industry as early as 30BC.
Two thousand year old magical cave paintings in Petra, offer a window into this ancient wine cult. Interior artwork depicts grapes and vines in great detail with a wide range of colors, which was most likely created in homage to the consumption of wine and the Greek god, Dionysus. In the Old Testament, the Bible bares witness to the presence of grapes and wine in the area where Noah began his new life and planted vineyards to produce wine. In the Gospels, Jesus turned water into wine for the guests at a wedding celebration at Cana in Galilee. Wines produced in this region were also exported to ancient Egypt and later to Rome and England.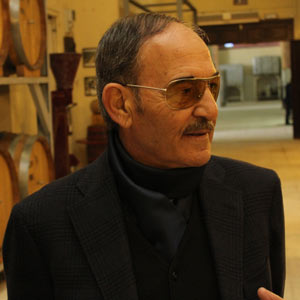 "Jordan's wines are a hidden treasure
waiting to be discovered."
We use the best grapes, grown under ideal circumstances, utilizing the methods of classic wine making to produce exceptional wines.
Agronomist and Wine Maker Nasri Haddad